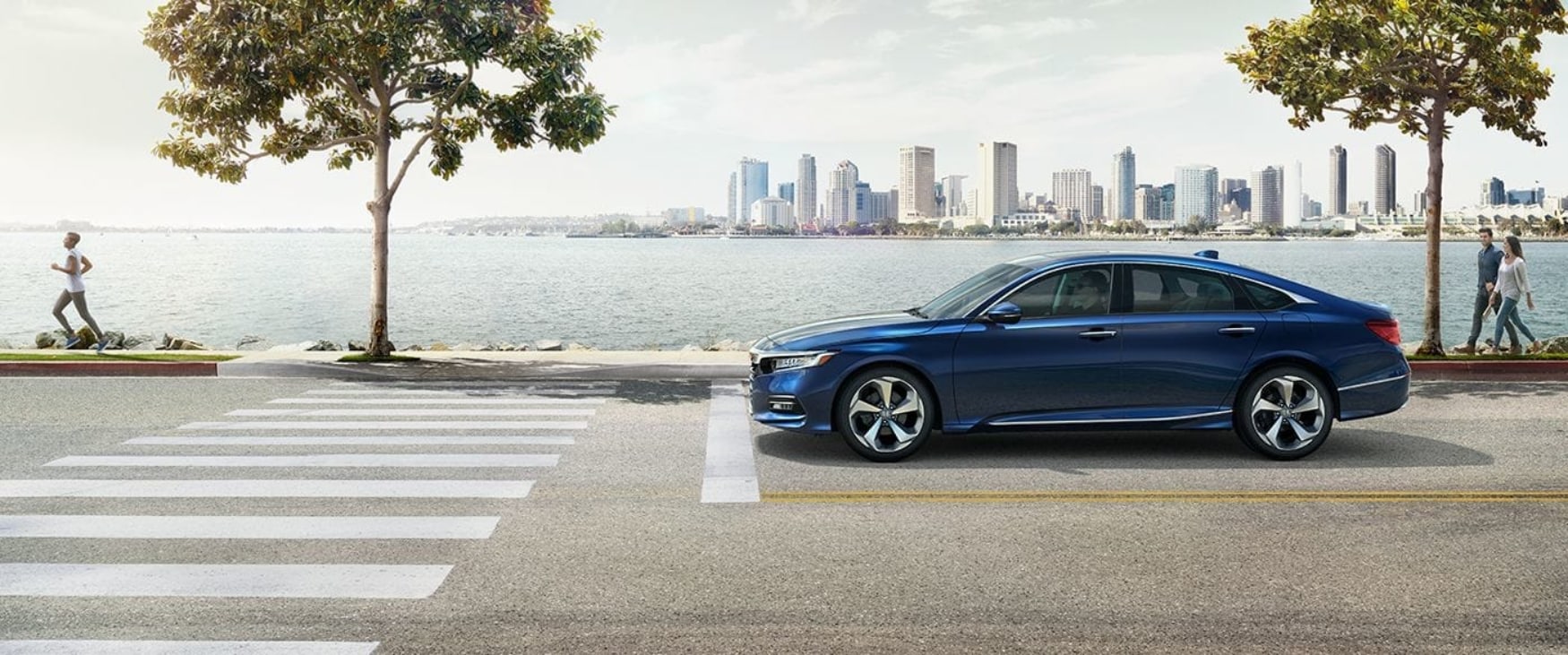 Sitting in an impressively competitive class, you might be wondering how the 2020 Honda Accord sits above the competition. Our team can give you a closer look at another option in this class, making sure you will feel certain that you will be getting into a model that you love for every drive you have planned.
The 2020 Honda Accord vs the 2020 Kia Optima
There are many reasons that you should choose the 2020 Honda Accord over the 2020 Kia Optima. Both models offer a wide range of features and options, ensuring you'll be able to get everything you and your passengers might need. The 2020 Honda Accord comes with more horsepower, cargo space, and passenger space, putting it clearly ahead of the 2020 Kia Optima.
Our team can get you on a test drive of the 2020 Honda Accord so that you will see how it is right for your daily commute and weekly errands. When you are looking for a model that will give you a more exciting driving experience, then the 2020 Honda Accord should be at the top of your list.
Learn More About New Honda Models by Reaching Out to Our Dealership
We can show you how the new Honda Accord is a model that you will love to have in your driveway, being one that will surpass the competition in many ways. Feel free to call, email, chat, or visit our team to get the closest look at what our new Honda models can offer, getting you into one that will be right for your lifestyle.
We encourage you to reach out soon so that we can get started in the search towards the next model you'll own.