2022 Civic vs 2022 Accord: Which Honda Sedan is Right for You?
When you're looking for the perfect sedan, you need to look no further than a new Honda Civic or Accord. Since we've got such a wide selection of new and used Accords and Civics for sale at Honda Cars of McKinney, we've compiled this list of differences between the two sedans to help you choose your next Honda in the Dallas area.
Honda Accord vs. Honda Civic: Overview
The 2022 Honda Accord boasts a powerful 1.5-L VTEC turbocharged engine supplying 192 horsepower and 192 lb-ft of torque on its base model, with an available 2.0L turbocharged option if you need even more power. In contrast, the 2022 Civic comes standard with a lithe 158-hp 2.0-L engine that's a bit more gas-efficient, with an option for a 174-hp turbocharged engine for driving enthusiasts.
The other biggest difference between Honda's two premier sedans is the amount of available passenger and cargo space. The Honda Civic has the slightly smaller trunk of the two, but that can be increased with the Civic Hatchback option. The Accord features more space in its cabin for you and your passengers to stretch out on long drives.
Performance of 2022 Civic vs the 2022 Accord
Both of these Honda cars deliver strength paired with efficiency in their respective standard 4-cylinder engines. The Civic has a slightly less powerful engine than the Accord, but it's paired with better gas mileage for a more affordable ownership experience.
As far as how they drive, both the Accord and the Civic provide the great Honda handling you're used to. Both are quiet and smooth rides, though again, the Accord edges out the Civic if you're looking for a drive that's as refined as possible. However, if you like to feel the road more, the Civic might be the car for you.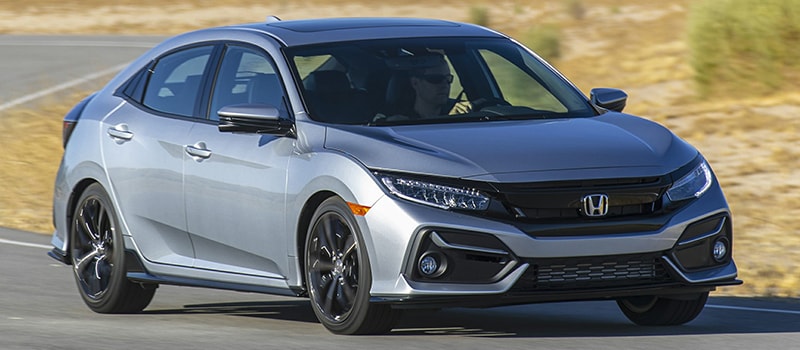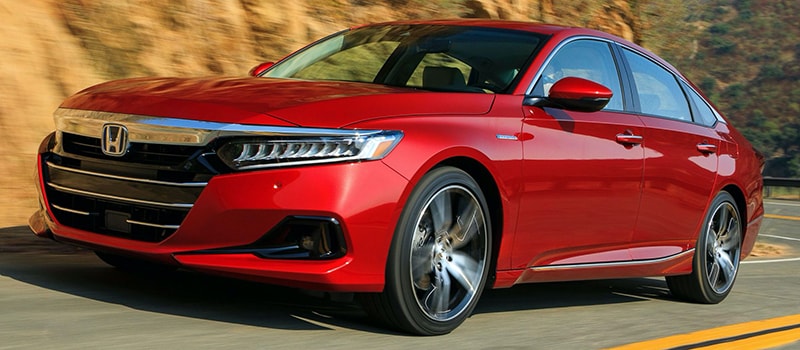 Interior comfort of the new Accord vs the new Civic
Honda's are generally known for their comfortable and intuitive cabins, featuring plenty of space for families, gear, and whatever else you may need to drive around. The 2022 Honda Civic and 2022 Honda Accord are no exceptions here: with highly adjustable driver's seats and versatile storage, both sedans offer much in the way of comfort.
The 2022 Accord has more legroom than the Civic, so if you drive the company carpool or your kids to school, it may be the choice for you. It's also got a better-integrated, more contemporary infotainment system, so if you love blasting tunes or using a navigation system, look at the Accord.
On the other hand, the Honda Civic has multiple different configurations, especially for sportier tastes. The Civic Sedan also has a Hatchback configuration if you need more cargo space for camping or hauling gear, or if you like a real sporty look, there's available upholstery and exterior details for your state with a Honda Civic.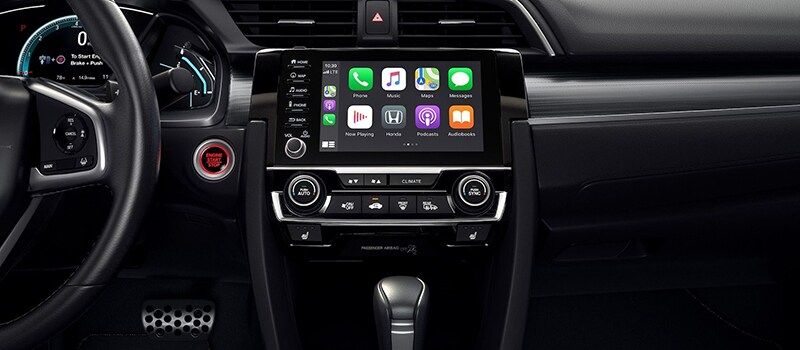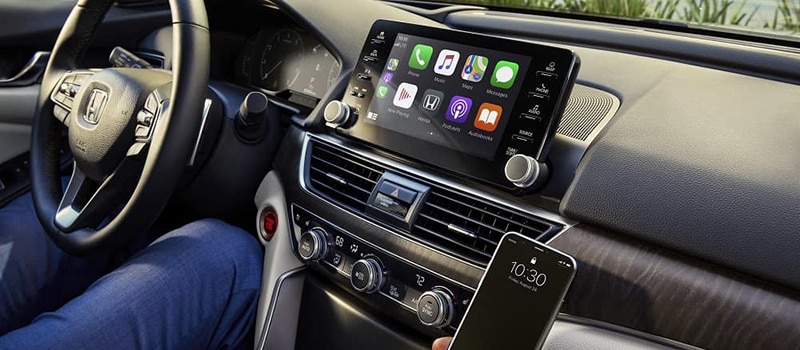 Honda Cars For Sale in McKinney, TX
No matter your taste, there's a Honda sedan for you! The helpful people at Honda Cars of McKinney are more than happy to help you find a long-lasting, quality-built Honda. The great thing about Honda vehicles is that they hold their value well, so if you'd rather buy a used car from us, we can help you with that as well. You really can't go wrong, whether you're looking for a Honda Civic or Accord for sale.
So when you're ready for a new Honda Accord or Civic for sale near Dallas, come see our wide selection at 601 S Central Expy in McKinney, Texas. With our finance deals and service packages, we're sure we can make you happy with a Honda!