What the 2021 Honda Civic Type R Offers Once Released
A thrilling driving experience is what you can expect once you can get inside the 2021 Honda Civic Type R. This model releases as the quickest Honda Civic that you can choose, giving you a sense of excitement that no other model can match. The 2021 Honda Civic Type R ensures you can enjoy every minute that you are inside, making every daily commute or errand better than ever before.
We can help you see how this is the model that you want in your driveway, and our team is happy to give you all the information that we have until it is released.
Interior Features & Design
With a variety of red accents and seats that are among the most comfortable in its class, the 2021 Civic Type R will be released as one of the most entertaining models in its class. The seven-inch digital gauge is themed red and has a distinct look for each driving mode. Every button and knob will be geared towards the driver, making control easier for you to handle.
The hatchback design makes sure you have ample space inside, allowing you to fit all the gear that you could need to bring along. We can work with you to see how the cabin is designed to be perfect for your lifestyle, making sure you can stay comfortable and connected while driving.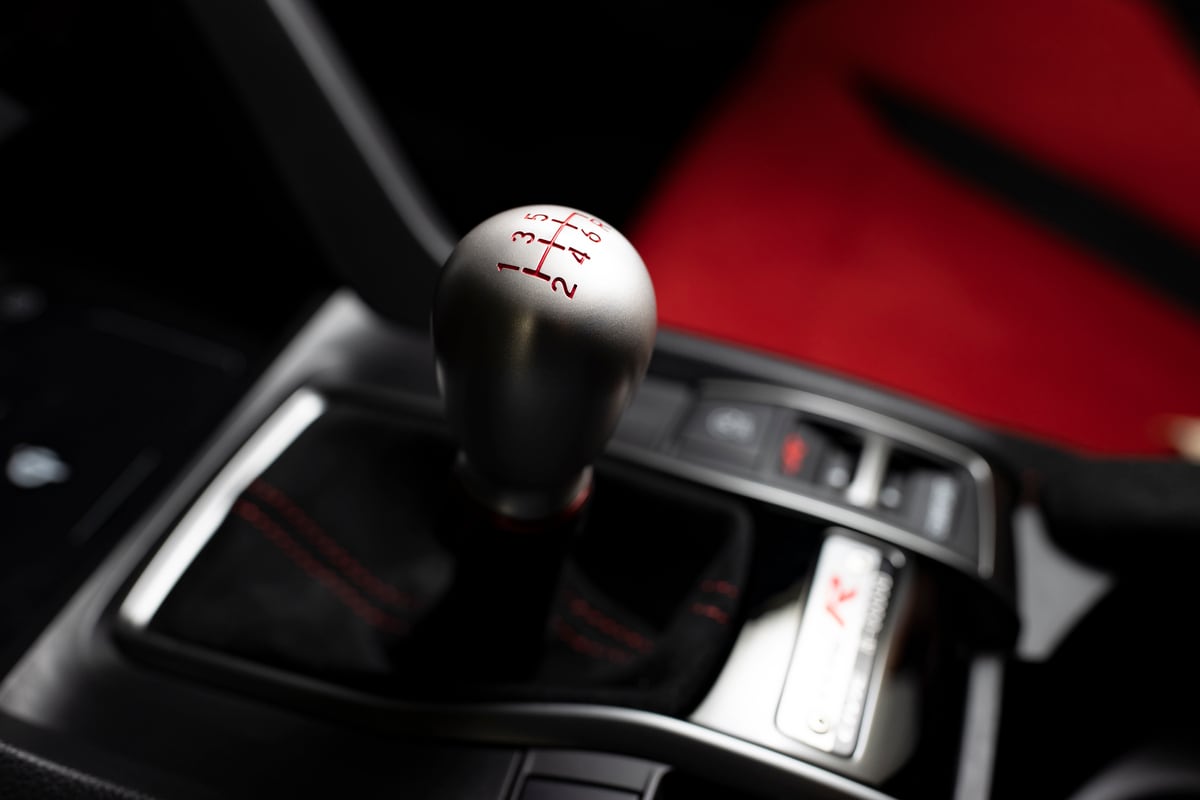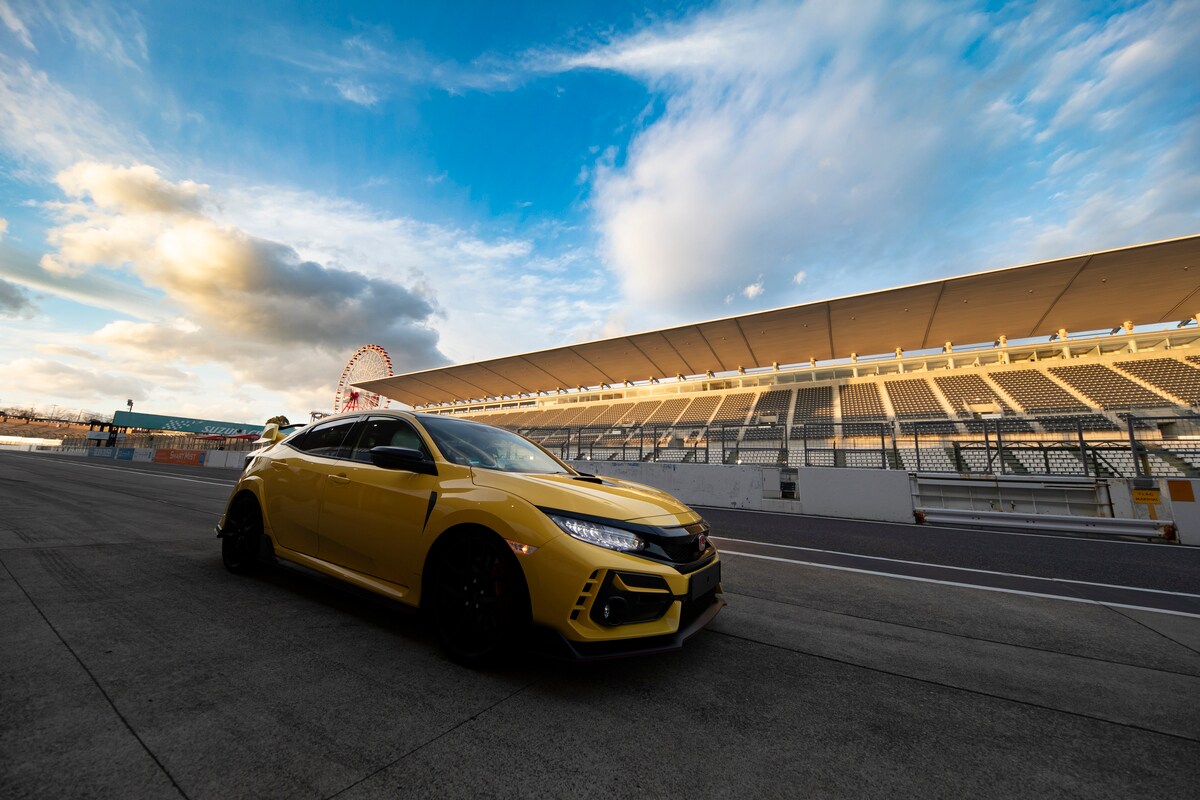 Exterior Features & Design
The 2021 Honda Civic Type R will release with a design that stands out from the competition. We want you to see how the sharp angles and aggressive lines will be a perfect addition to your life. The four-door hatchback design gives a sporty and exhilarating look that no other model has, making it both practical and entertaining. The bold front fascia and red accents around the entire model will draw the eyes of anyone that you drive by.
The Limited Edition of the 2021 Honda Civic Type R will have a unique color option - Phoenix Yellow Pearl - to continue to add levels of difference between it and the other models you might be considering. The gloss-black roof panel and exterior mirrors might be the deciding factor that helps this model end up in your driveway.
Performance Options
The 2021 Honda Civic Type R is manufactured to give an exciting performance, allowing you to take control of any road, highway, or track once it is released. The engine is exclusive to this model, giving it a turbocharged four-cylinder that will give you 306 horsepower and 295 pound-feet of torque, having a responsive throttle and many features that are geared towards a performance that we are sure you will love.
There is a short-throw six-speed manual transmission as the only option on this trim. The exhaust isn't loud or boisterous, but that doesn't detract from the fact that the 2021 Honda Civic Type R will give you the performance you will want. The front-wheel drive system ensures you can stick to every road. The suspension is slightly stiffer than that of the Honda Civic Si but is still incredibly comfortable for the road ahead.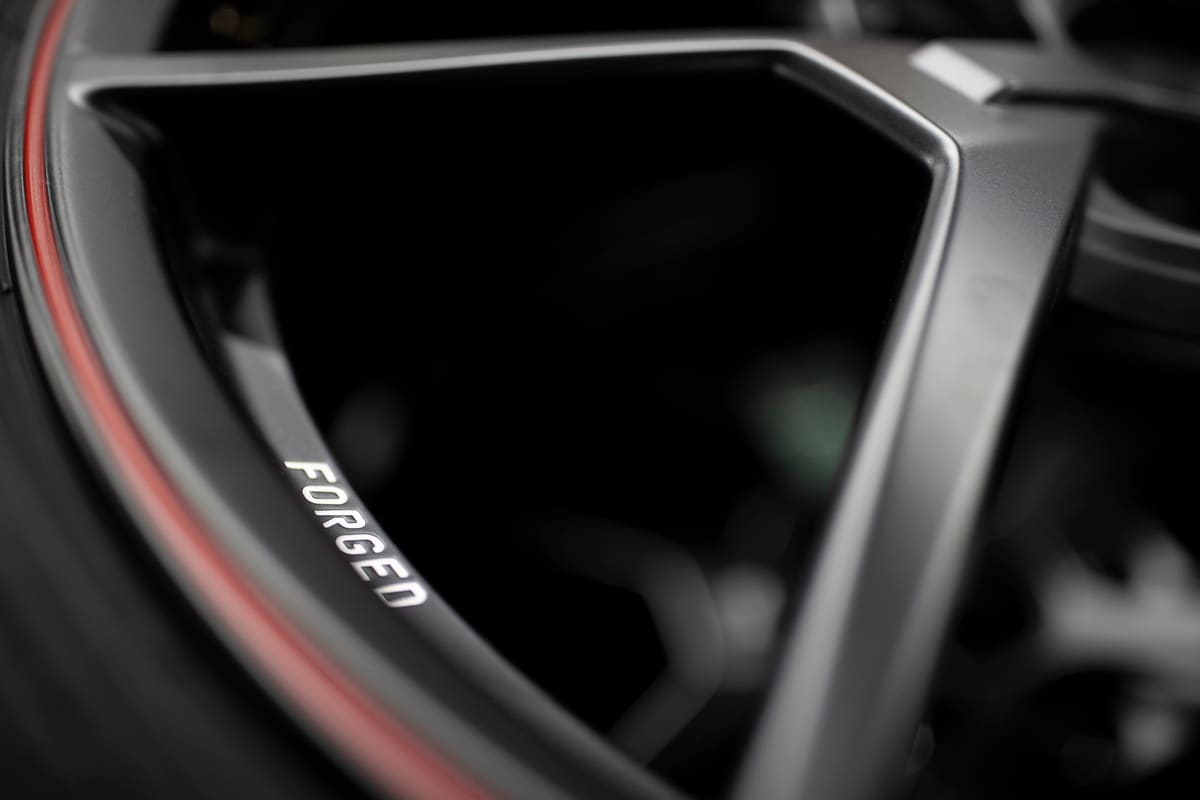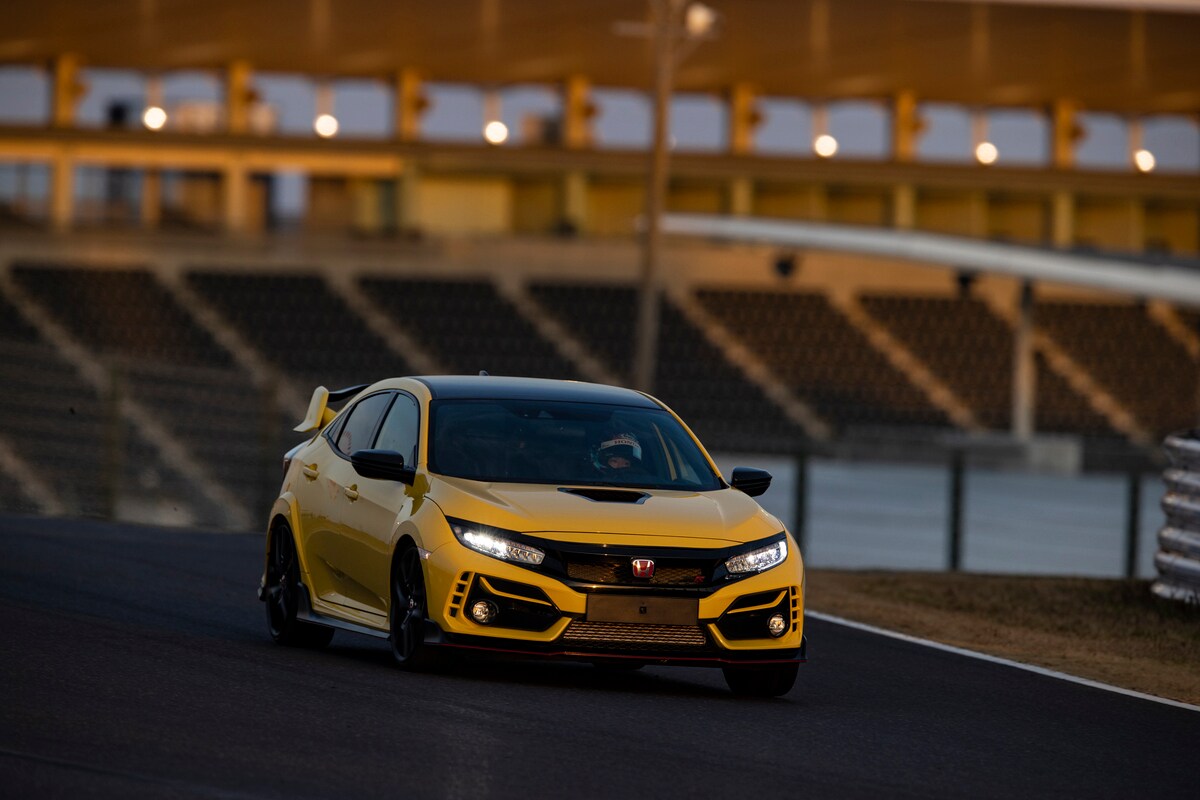 Technology & Safety
The exciting driving experience of the upcoming 2021 Honda Civic Type R isn't just based around its performance, it is also from the variety of driver assistance features that will keep you feeling more confident when you are in the driver's seat. You'll be getting forward collision warning with automated emergency braking, adaptive cruise control, and lane departure warning with lane keeping assist.
The interior also has impressive standard features, which includes a seven-inch touchscreen infotainment system. This system comes with integrated navigation, Android Auto™, and Apple CarPlay® to give an intuitive way to control your apps and media.